Recent Tournament Results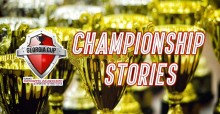 The Mississippi YoungStarz were in control for most of the 10 and under championship game versus the ATL Blue Chips. The YoungStarz would go on to win 48 to 28.
Christopher Sanders led the YoungStarz with 12 points, the majority of them coming in the fourth quarter. Bryson Bolton wasn't far behind with 10 points. But the star of the game was the team's defense, which stifled the opposition, making tough to come by buckets.
The Blue Chips' London Coggans has a strong performance despite being banged up throughout the matchup. He finished with 11 points in the loss.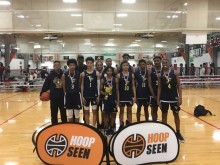 Team Forrest and the Atlanta Tap Out gave us a competitive 16U championship while offering up some memorable highlights. Tapouts ball movement was a thing of beauty, often leading to game-changing points along the way. Paul Lunguana played well in the second half as his teams leading 17 points kept them close. Team Forrest's size was too much to handle as the rebounding margin ultimately tipped the scale in their favor. This game felt like the coming out party of Team Forrest wing Jaylen Jackson as his blend of athleticism and size would routinely standout in transition.
U.S. Amateur Basketball
P.O. Box 7431
Wesley Chapel, FL 33545
admin@USAmateurBasketball.com
Phone: (813) 991-6445
Fax: (813) 991-7800