10th Grade Championships

US Amateur Boys National Championships
Sunday
July 1st

Recap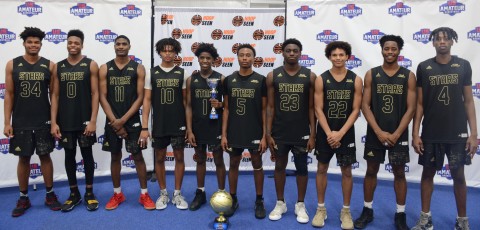 The 10th grade division of the US Amateur Basketball National Championships was deep and full of talented teams. So getting to the title game was half the battle. 
The top two teams who made it to the big stage made sure the title game was as good as you would expect it to be. 
The GPI All-Stars beat the Atlanta Playmakers 59-53 in a terrific battle. 
Deshaun Osborne scored a game high 19 points in the win. Shakur Poteet scores 17 points and hit four three-pointers, capping off a great week of work. 
The Playmakers were led by Caleb Murphy, who scored 15 points. Josiah Agnew scored 10 points while Marquez Lewis scored 9 points in the game. 
All Tournament Team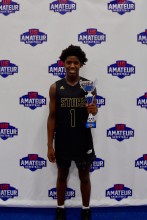 Shakur Poteat
MVP
U.S. Amateur Basketball
P.O. Box 7431
Wesley Chapel, FL 33545
admin@USAmateurBasketball.com
Phone: (813) 991-6445
Fax: (813) 991-7800