Welcome to Nationals
The 2024 Girls National Championships will be hosted in Knoxville, Tennessee at the Knoxville Convention Center on June 20 - 23.  

Event Details

  June 20 - 23, 2024

 Girls 3rd Grade - 11th Grade

    Knoxville, Tennessee

   $450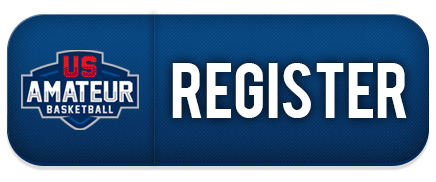 Before You Arrive
This event is a "Stay to Play"
Teams whose hometowns are 60+ miles away from the Knoxville Convention Center are required to stay in an official tournament hotel.
All team rooms must be booked through the Visit Knoxville Housing System using the provided booking link(s).
Rooms booked directly with the hotel or rooms that are cancelled prior to the tournament end will not count toward the team's commitment.
Teams who do not meet the Stay-to-Play policy terms will either need to pay a $150 opt-out fee, which must be paid prior to tournament entry via check (payable to Visit Knoxville), or they will not be allowed to play in the tournament. There are no exceptions.
Local teams within the 60 mile radius may choose to commute; however, if they choose to book hotel rooms, they should be booked through Visit Knoxville Housing.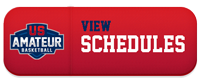 15 Courts one location - Hotels connected to playing site and others within walking distance - 75 restaurants within one mile radius
**Great tournament last year with teams participating from Michigan to Texas and everywhere in between** - Divisions 1 & 2 - Championship Rings & Medals for runner-up teams - Opening Ceremony with Special Guest Speaker - Individual Competitions - DJ "Sterl the Pearl" former University of Tennessee quarterback/pro player current UT football DJ , a fantastic entertainer, will be returning to emcee opening ceremonies
Thursday Schedule: 
10:00AM-4:00PM: COACH'S CHECK-IN
10:00AM-3:00PM: 3PT & HOT-SHOT CONTEST
4:00PM: KNOCK-OUT CONTEST
TROPHY PRESENTATION & EXCHANGE OF PINS.

9:00AM-4:00PM: DJ "STERL THE PEARL" WILL BE GIVING AWAY PRIZES EVERY HOUR!
COACH'S CHECK-IN AND INDIVIDUAL COMPETITIONS FORMS ARE AVAILABLE AT WWW.TENNESSEEMIRACLE.COM SIGN UP NOW!!
Weekend Gate Fees
Adults Daily Pass: $20 each day, Tournament Pass: $50
Children Daily Pass $10, Tournament Pass $30
There is no Charge for Thursday's Fanfest/contests
Tournament Director:
Brenda Huff
865-382-3255
Magicmom22@hotmail.com