Why US Amateur Basketball?
US Amateur Basketball provides a cohesive national basketball platform that brings together the top grassroots tournament operators from around the country.  Our goal is to bring together these various tournament operators to standardize and increase the quality of the tournaments being offered. 
Putting the TRUST back in Amateur Basketball
If you work with a travel basketball team you have probably noticed that travel basketball has become more and more fragmented and unreliable.  There are so many tournaments and organizations that it is often hard to know what you will get from many tournaments:
Will the games start on time?
Will the venues be acceptable for competition?
Will the tournament operator enforce the rules?
Will the level of competition meet your team's needs?
Will officials be trained and qualified?
Will you get what you pay for? 
Will you receive adequate communication before, during and after the tournament?
Will your team benefit from attending the tournament?
With US Amateur Basketball answering these questions becomes much easier for teams.  We provide local, regional and national tournaments to give your team a goal to shoot for.   We offer multiple divisions of play to balance the competition level and we work with tournament operators with proven track records.
We are also developing the most cutting-edge tournament and team technology platform in the industry.  The technology creates transparency for our teams and makes attending US Amateur tournaments easy.  Each team receives their own team page where they can manage their roster online.  Teams can also see their records, rankings and how they stack up against other US Amateur teams.   
Leadership Team
Mike Eddy, President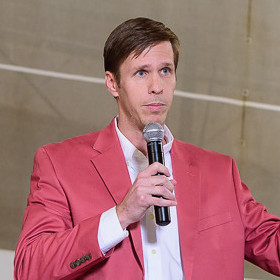 Mike has been involved with grassroots basketball since 2004.  He is the owner of Suwanee Sports Academy, one of the premier multi-court facilities in the country.  Mike is also the founder of HoopSeen.com the the most trusted source for news, recruiting information and rankings in prep basketball. HoopSeen also hosts some of the nation's top exposure tournaments & individual showcases.
Mike played travel basketball growing up and went on to play college basketball at the University of the South where he received All Academic honors and graduated Summa Cum Laude.  Mike earned his MBA from the Fuqua School of Business at Duke University.   He has been involved with several technology startups over the past decade in addition to his involvement with Suwanee Sports Academy and HoopSeen. 
Jeff Foss, Vice President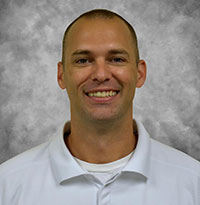 Jeff has overseen the growth of one of the largest tournament operations in the country and has been involved in grassroots basketball since 2003.  His organization, Elite Sports, serves 1,800 teams a year and is responsible for overseeing almost 200 tournaments per year in the sunshine state.  Jeff also previously served as the Vice President of USSSA Basketball.  In that role he led an organization with over 10,000 teams nationwide across nearly 40 different states.    
Brenda Huff, Girls National Director
Brenda has been involved with Grassroots basketball for nearly 2 decades and has operated tournaments in Tennessee since 2001.  Her annual Tennessee Miracle tournament draws teams from around the country and is a must stop each year for many teams.  Through Brenda's experience with Girls basketball over the years she has always built great relationships and partnerships.  Along with serving as our State Director for Tennessee Brenda will be developing the girls program by supporting and developing other girls state directors in the growing US Amateur Basketball network.