Upcoming Tournaments
| Event | Date(s) | Stature | Location | Grade(s) | Gender |
| --- | --- | --- | --- | --- | --- |
| HoopSeen Tip-Off | Mar 29 – Mar 31, 2019 | Open | Suwanee, GA | | |
| March Madness Ohio Classic | Mar 29 – Mar 31, 2019 | State Qualifier | Toledo, OH | | |
| Tennessee Miracle Spring Classic | Mar 29 – Mar 31, 2019 | State Qualifier | Gatlinburg, TN | | |
| Hooping for Autism | Mar 30 – Mar 31, 2019 | State Qualifier | Coral Springs, FL | | |
| March Madness by the Beach | Mar 30 – Mar 31, 2019 | Open | Pensacola, FL | | |
| Southwest Florida All American Jam | Mar 30 – Mar 31, 2019 | State Qualifier | Naples, FL | | |
| Georgia Cup II | Apr 5 – Apr 7, 2019 | Open | Suwanee, GA | | |
| Impact Showcase | Apr 5 – Apr 7, 2019 | State Qualifier | Sarasota, FL | | |
| Florida's State Qualifier | Apr 6 – Apr 7, 2019 | State Qualifier | West Palm Beach, FL | | |
| Spring Bling | Apr 6 – Apr 7, 2019 | State Qualifier | Fairland, IN | | |
| HoopSeen Bama Jam | Apr 12 – Apr 14, 2019 | Open | Hoover, AL | | |
| Charlotte County Shootout | Apr 13 – Apr 14, 2019 | State Qualifier | Port Charlotte, FL | | |
| Perseverance Cut-Throat Classic | Apr 13 – Apr 14, 2019 | State Qualifier | West Palm Beach, FL | | |
| THE EXPOSURE CLASSIC | Apr 14 – Apr 14, 2019 | State Qualifier | Midland, MI | | |
| Splash Vegas Championship | Apr 14 – Apr 15, 2019 | State Qualifier | Starkville, MS | | |
| Georgia Cup III | Apr 19 – Apr 20, 2019 | Open | Suwanee, GA | | |
| Bloomington Classic | Apr 20 – Apr 21, 2019 | State Qualifier | Bloomington, IN | | |
| MICHIGAN SPRING SUPER REGIONAL | Apr 20 – Apr 21, 2019 | Super Regional | Mt. Pleasant, MI | | |
| Atlanta Jam | Apr 26 – Apr 28, 2019 | NCAA Certified | Suwanee, GA | | |
| THE WOODEN MITTEN SHOOTOUT | Apr 28 – Apr 28, 2019 | State Qualifier | Greenville, MI | | |
| 2019 Indiana State Championships | May 3 – May 5, 2019 | State Qualifier | Indianapolis, IN | | |
| Georgia Cup IV | May 3 – May 5, 2019 | Open | Suwanee, GA | | |
| Tennessee Miracle Classic | May 3 – May 5, 2019 | State Qualifier | Knoxville, TN | | |
| Jupiter Jam | May 4 – May 5, 2019 | State Qualifier | Jupiter, FL | | |
| KING OF THE HILL TOURNAMENT | May 5 – May 5, 2019 | State Qualifier | Mt. Pleasant, MI | | |
Recent Tournament Results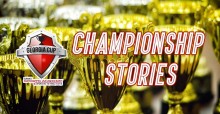 The spring has started well for the Atlanta Timberwolves as they beat a big and physical Team Forrest to claim the 17U division of the first Georgia Cup of the season. 
The Timberwolves had terrific guard play in the win, getting 19 points from Griffin Neville and 10 points from Jack Kostel. Wing Joseph Staiti pumped in 17 points as he attacked the rim in his typical fashion. 
Colin Kahl scored eight and Eli Burress had nine. Nate Dunlap missed Sunday's action because of injury.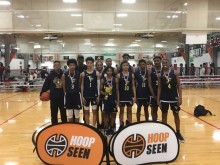 Team Forrest and the Atlanta Tap Out gave us a competitive 16U championship while offering up some memorable highlights. Tapouts ball movement was a thing of beauty, often leading to game-changing points along the way. Paul Lunguana played well in the second half as his teams leading 17 points kept them close. Team Forrest's size was too much to handle as the rebounding margin ultimately tipped the scale in their favor. This game felt like the coming out party of Team Forrest wing Jaylen Jackson as his blend of athleticism and size would routinely standout in transition.
U.S. Amateur Basketball
P.O. Box 7431
Wesley Chapel, FL 33545
admin@USAmateurBasketball.com
Phone: (813) 991-6445
Fax: (813) 991-7800