13U/7th Grade Orange Championships

Georgia Cup I
Sunday
March 24th

Recap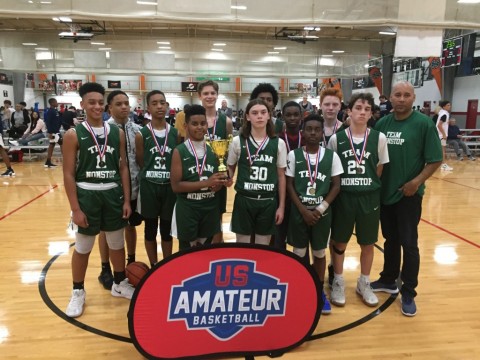 Team Nonstop beat the Alabama Dream 45-35 to win the 13 and under (Orange) division of the Georgia Cup I tournament on Sunday. 
Luke Flynn led Team Nonstop with 15 points and was vital to all of their offensive sets, hitting several three point shots in clutch moments while Rickardo Jackson's defense on the Dream's leading scorer proved to be crucial in turning the game around in Nonstop's favor. After being down for most of the first half, Team Nonstop's defense prevailed ultimately serving as the catalyst in their run to victory. 
Joseph Moore led all Alabama Dream players with 13 points and used a dominant post presence to provide offense for their team. Jordan Johnson also contributed 11 points and played well in transition. 
All Tournament Team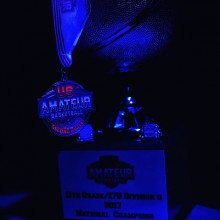 U.S. Amateur Basketball
P.O. Box 7431
Wesley Chapel, FL 33545
admin@USAmateurBasketball.com
Phone: (813) 991-6445
Fax: (813) 991-7800