14U/8th Grade Black Championships

Georgia Cup I
Sunday
March 24th

Recap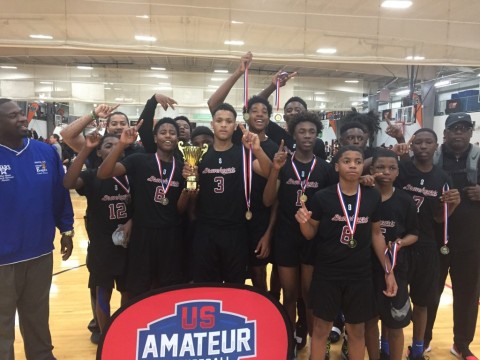 Georgia Stars Bravehearts beat Team Promise Elite (Redmond) 66-56 to win the 14 and under black division of the Georgia Cup I tournament on Sunday. 
Tyler Parker led the Bravehearts with 21 points mainly off of strong baskets in the paint. Ja'Ryan Wallace also contributed 11 points through drives and crucial free throws down the stretch. The Bravehearts  excelled defensively pressuring the ball and scoring smoothly in transition throughout the game. 
Talal Ansah scored 12 points for Promise Elite through a mix of inside baskets and jump shots with Tyson Delacy also contributing 8 points and was able to get inside frequently resulting in multiple attempts at the free throw line.
All Tournament Team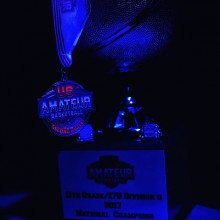 U.S. Amateur Basketball
P.O. Box 7431
Wesley Chapel, FL 33545
admin@USAmateurBasketball.com
Phone: (813) 991-6445
Fax: (813) 991-7800