7th Grade Championships

US Amateur Boys National Championships
Sunday
July 1st

Recap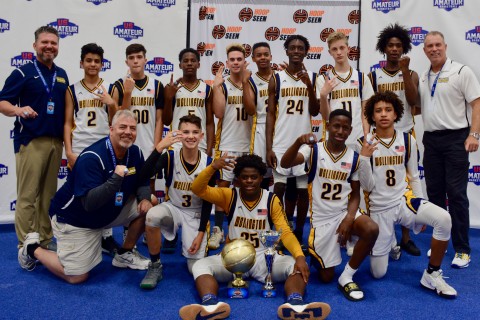 The Wellington Wolves and NSE teams impressed anyone that watched them over the weekend at the US Amateur Basketball National Championships. So when the two powers locked horns in the title game of the 7th grade division, it didn't come as a big surprise that the match-up was as good as you'd hope it would be. 
The two teams traded buckets all game long and the Wellington Wolves scored one more than NSE to claim the title. 
Wellington Wolves guard Marvel Allen capped off his dazzling week of work, scoring 17 points in the title game. He was one of the leading scorers in the entire tournament. Kamari Haston scored 13 points while Braydin Simmons and Justin Sitomer each scored nine points each. 
London Williams finished off his great 2018 travel season, scoring 14 points in the championship game. NSE had 12 points from Ethan Davis while A'Jaiden Cheeks and Malachi Brooks each scored eight points each. 
All Tournament Team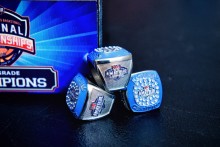 U.S. Amateur Basketball
P.O. Box 7431
Wesley Chapel, FL 33545
admin@USAmateurBasketball.com
Phone: (813) 991-6445
Fax: (813) 991-7800